Understanding the benefits of MSME Registration in India
by Abhishek Jha
Posted on Sun, 31 January, 2021, 08:06 PM IST
---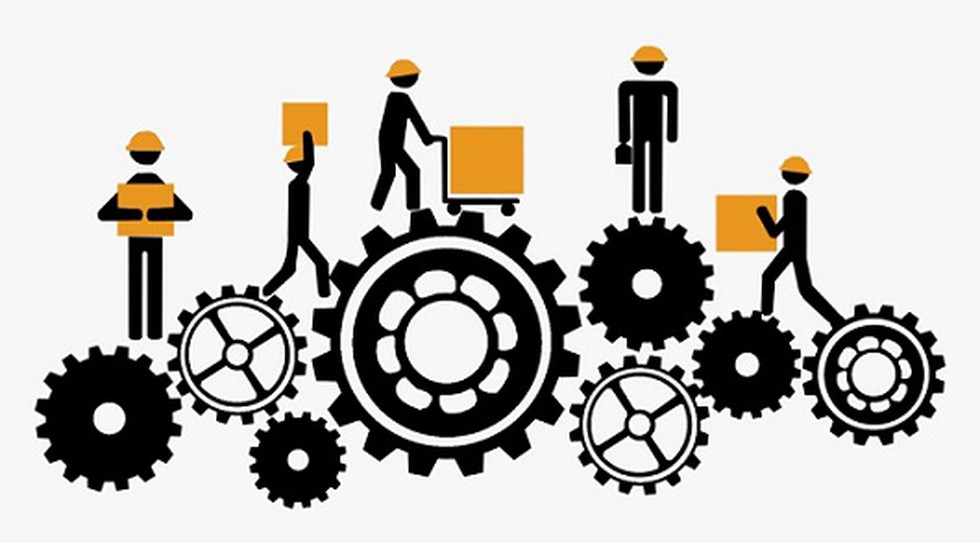 ---
MSME stands for Micro, Small and Medium Enterprises. Such enterprises constitute a vital element of the Indian economy, therefore they need special care & support in upliftment. Contrary to a startup, where the investments are usually invited in return for offering a certain amount of control in the company, an MSME founder usually retains own control over the business. They may seek business finance from various financial institutions, such as NBFCs, to grow the business without relinquishing control.
Your business venture could fall under the category of either micro, small or a medium enterprise, based on the criteria as stipulated by MSMED Act, 2006 ("the Act"). The benefits may vary depending on the category of the enterprise. As per the new clarifications released by the Ministry of small-scale Industries on 6th June 2020, the following is the classification of micro, small and medium enterprises:
a micro enterprise, where the investment in Plant and Machinery or Equipment does not exceed one crore rupees and turnover does not exceed five crore rupees;

a small enterprise, where the investment in Plant and Machinery or Equipment does not exceed ten crore rupees and turnover does not exceed fifty crore rupees;

a medium enterprise, where the investment in Plant and Machinery or Equipment does not exceed fifty crore rupees and turnover does not exceed two hundred and fifty crore rupees
Advantages of registration
MSME registration is often referred to as 'Udyog Aadhaar'. Here is an inclusive list of advantages that your business may obtain after MSME registration in India.
Subsidy on Intellectual Property Protections
Businesses that have MSME Registration Certificate are subsidised on patent registration and the same can be availed through an application for reimbursement here. The scheme provides for aid in both domestic & foreing Patent amounting to INR 25,000/- and INR 2,00,000/- respectively. This scheme also facilitates Geographical Indication ("GI") registration including both domestic, foreign, and GI registration amounting to INR 25,000/- and INR 1,00,000 respectively. Apart from grants in registration, the government also provides institution level grants for building awareness & capacity in the Intellectual Property amongst the MSMEs in India.
Overdraft facility waived off by 1%
Enterprises registered under MSME are subject to a 1% waiver on the interest rate of OD as mentioned in the scheme (scheme may differ across banks). An enterprise may approach their respective banks for financial aid of up to INR 1 crore working capital under the scheme.
Protection against delayed payments
The Ministry has ensured safeguards to MSME registered businesses in the event of delay in payments from buyers and right of interest on delayed payment through conciliation and arbitration and settlement of dispute be done in minimum time.
Chapter V, Section 15 to 17 of the Act deals with the protection of MSMEs from delayed payments. If any micro or small enterprise having MSME registration, supplies any goods or services, then the buyer is required to make the payment on or before the date agreed upon between the buyer and the micro or small enterprise. Where a buyer fails to pay on the agreed date of payment as per the agreement, he is required to make payment within fifteen days of acceptance of goods or services. Further, in any case, a payment due to a micro or small enterprise cannot exceed forty-five days from the day of acceptance or the day of deemed acceptance.
Reimbursement of ISO Certification charges
Businesses that have an MSME Registration Certificate can claim reimbursement of ISO Certification expenses by making an application to the respective authority. Under the scheme, reimbursement of 75% is provided up to a maximum of INR 75,000/- to MSMEs who have acquired the certificate.
Benefits from Business Incubators
The Ministry implements the Support for Entrepreneurial and Managerial Development of MSMEs through incubators. The main purpose of this scheme is to nurture innovative business ideas (new/indigenous technology, processes, products, procedures, etc) that can be commercialized in a year.
Under this scheme, "Business Incubators'' (BIs) are to be set up under Technology (Host) Institutions and each BI is expected to help the incubation of new ideas or units. Host institutions which can become BIs under the scheme include IITs, NITs, Research Institutes, NGOs etc.
Under the Scheme, financial assistance will be provided through the BIs for nurturing the business ideas of the incubatee MSME in the following manner:
15 lakh financial assistance for R&D.

Up to INR 1 Crores financial assistance for procurement & installation of plant and machinery.

Additional INR 1 Crore financial assistance as seed capital for deserving ideas.
Any individual or micro and small industries that have an innovative business idea at the near-commercialization stage can approach the business incubators approved under the scheme. And then, various institutions like engineering colleges, management institutions, research labs, etc. having in-house incubation facilities and faculty for providing handholding support to new ideas/entrepreneurs can apply in the prescribed application form.
The reservation policy is one of the most vital benefits given to enterprises in the form of a policy under this sector. To ensure that the MSME sector is not affected by the stiff competition in the market, the central government has given exclusive rights to manufacture certain products only to this sector. Under the Government Stores Purchase Program, the central government has reserved the purchase of more than 300 products, exclusively from this sector. For example, wooden furniture and fixtures, pickles, bangles, groundnut oil, mustard oil, bread, jute, brakes and clutches for automobile corporations, among others.
Entrepreneurial Memorandum policy:
It becomes mandatory to file the Entrepreneurial Memorandum for such entities engaged in the process of manufacturing, on the other hand, it is optional for the service sector. The filing of entrepreneurial memorandum safeguards the benefits for the concerned MSME to avail priority sector lending help from banks. As a matter of policy, the Indian banking regime had introduced the concept of priority sector lending wherein, the banks provide certain percentage of their lending to priority sectors like Micro, small and medium-sized enterprises, startups, loans to poor students for their education, etc.
Bank loans to Micro, Small and Medium Enterprises engaged in providing or rendering of services and defined in terms of investment in equipment under MSMED Act, 2006, irrespective of loan limits, are eligible for classification under priority sector, w.e.f. March 1, 2018.
Time-bound Resolution of Disputes with Buyers through Conciliation & Arbitration:
The Act, under section 18, provides for dispute settlement. It states that in the event of any dispute arising out of non-payment of dues, Micro and Small Enterprises can refer the dispute to the Micro and Small Enterprises Facilitation Council, the council shall conduct conciliation in the dispute and where such conciliation fails and gets terminated without any settlement thereof, the Council may itself take up the dispute for arbitration or refer it to any institution or centre providing alternate dispute resolution services.
This provides for an additional layer of protection, as enterprises do not have to knock on the doors of the court for initiation of Arbitration proceedings.
Credit Guarantee Fund Trust for Micro and Small Sized Enterprises:
The Credit Guarantee Fund Scheme for Micro and Small Enterprises (CGS) is a scheme devised by the Indian Government grant access to collateral free loan facility to the micro and small enterprise sector. Both the existing and the newly registered enterprises are eligible to avail the benefits of the scheme. The Ministry of Micro, Small and Medium Enterprises, GoI and Small Industries Development Bank of India (SIDBI), established a Trust named Credit Guarantee Fund Trust for Micro and Small Enterprises (CGTMSE) to implement the Credit Guarantee Fund Scheme for Micro and Small Enterprises.
Credit facilities up to Rs 200 lakh per eligible borrower are covered under the guarantee scheme provided they are extended on the project viability without collateral security or third party guarantee. The guarantee cover available under the scheme is to the extent of 50%/ 75% / 80% & 85% of the sanctioned amount of the credit facility.
Capital Aid for Technological up-gradation for MSMEs:
Some MSMEs may not be able to use their resources to full potential due to lack of the sophisticated technology required. The government, under the Capital Aid for Technological up-gradation Scheme, helps these businesses upgrade their equipment. Under the Credit Linked Capital Subsidy for Technology Upgradation (CLCSS) scheme, the government provides 15% subsidy for investment up to INR 1 crore for upgrading technology for startups and MSMEs in India. More than 7500 products/services are covered under this scheme.
However, currently, this scheme is under revision and is expected to be launched soon. Once launched it will be available for Micro and Small Enterprises (MSEs) having a valid UAM number.
*There are numerous benefits available post MSME registration, some benefits are industry-specific such as the Khadi promotion policy, women entrepreneurship policy etc. Nevertheless, we have made an attempt to touch upon the key-benefits arising out of MSME registration. Detailed deliberation of the contents discussed herein was not practicable for the purposes of this article. However, you may always raise your general/specific query through our simple form and get an expert and reliable assistance on the matter within a short span of time. We at Caim Consulting are always glad to serve you with meaningful and relevant information on your business!
---