Crossing the silver line: Unicorn Startups in 2021
by Abhishek
Posted on Thu, 22 April, 2021, 03:40 PM IST
---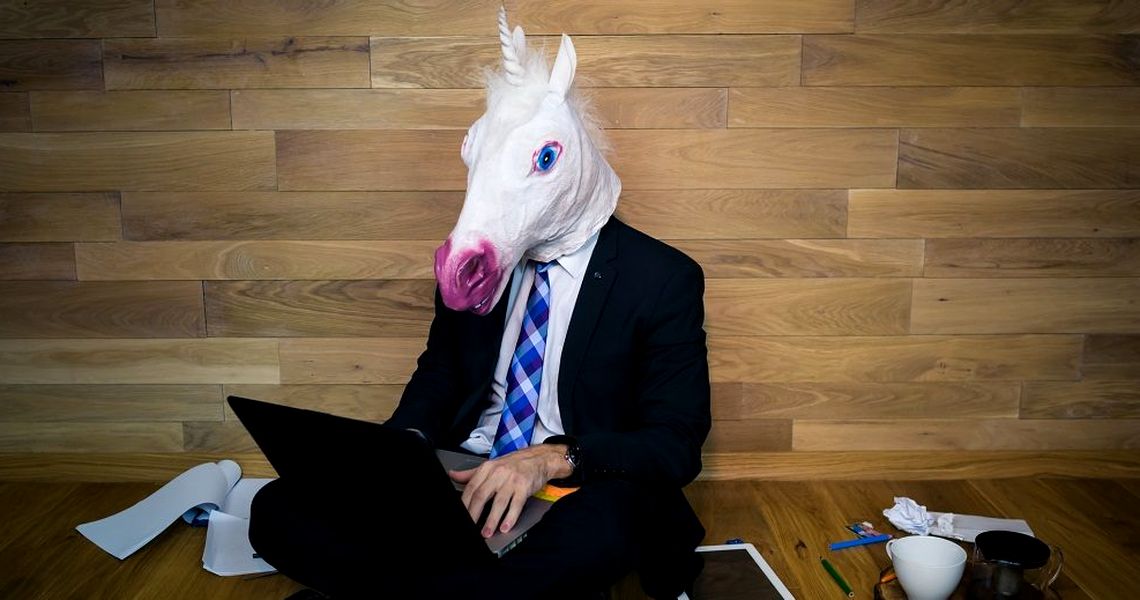 ---
[Image credits: BR ANALYSIS]
It's showering Unicorns in India and nine Indian Startups have already grown into Unicorns ( a term used to describe start-ups with a valuation of over $ 1 Bn.) within the first four months of 2021. The first week of April has been particularly good for startups, with four already becoming unicorns and a fifth in the artificial intelligence space expected to surpass the $1 billion valuation mark this week.
What's even better is that Indian Startups are bound to raise $13.37 Bn in funding this year. Investments in Indian startups soared to a two-year high in the first quarter of this year, and the latest boom shows no signs of slowing down.
Here's a list of Startups making it to the Unicorn club in 2021 till now:
Digit focuses on 100% cloud-based technology to simplify processes for its customers, including smartphone-based self-inspection for auto insurance claims.
Under the sandbox initiative of the Insurance Regulatory and Development Authority of India (IRDAI), Digit launched a COVID-19 product that provides a fixed benefit for policyholders that contract the disease. It also launched a group illness insurance product that covered over 2 million Indians
The global-healthcare was disrupted last year with the advent of Covid-19. Conventional healthcare protocols were failing and technology in healthcare or "health tech" was direly needed.
By the help of Innovaccer, several governments and private institutions use the product to keep track of more than 3.8 million patients' medical histories, saving $400 million for healthcare providers. Over the next five years, the company hopes to increase the number of patient records it has to 100 million or more and reach out to 500,000 caregivers.
Meesho is an online reseller network for individuals and small and medium businesses (SMBs) that sell goods inside their network on social media platforms such as WhatsApp, Facebook, and Instagram. It was established in 2015 by IIT-Delhi graduates Aatrey and Sanjeev Barnwal. Around 13 million individual entrepreneurs use the website, offering ecommerce benefits to 45 million consumers across India.
Founded by Aaditya Sharda and Souvik Sengupta in 2016, Infra.Market is a B2B online procurement marketplace for real estate and construction materials that uses technology to provide customers with fair pricing and a smoother procurement experience.
The platform gathers demand and matches it with the supply chain, offering bulk prices on goods as well as competitive credit or financing, which isn't often available to small businesses in this industry.
PharmEasy is a chronic care company established in 2015 by Dharmil Sheth and Dr. Dhaval Shah. It provides services such as teleconsultation, drug deliveries, and sample selection for diagnostic tests. It links over 60K brick-and-mortar pharmacies and 4K doctors through India's 16K postal codes.
CRED is a credit card bill payment network for members only that rewards them for paying their bills on time. When CRED members pay off their credit card bills, they get access to unique rewards and experiences from top brands.
In the last two years, CRED claims to have added over 5.9 Mn credit card users with a median credit score of 830.
Groww's tech platform, which is available as a smartphone app and a web platform, helps users to invest in stocks, mutual funds, ETFs, IPOs, and gold. For do-it-yourself (DIY) investors, the company had also introduced stocks with an easy-to-use app.
Ex-Flipkart employees Lalit Keshre, Harsh Jain, Neeraj Singh, and Ishan Bansal created the five-year-old company, which has over 15 million registered users. Groww estimates that more than 60% of its users are from smaller Indian cities and towns, and that 60% of them have never invested before.
ShareChat began its journey in 2015 as a content-sharing tool for WhatsApp, with users sharing about 100K content pieces every day. It was created by IIT-Kanpur alumni Farid Ahsan, Bhanu Singh, and Ankush Sachdeva. It discovered its niche in the vernacular social media network and has been concentrating on it since. After the Indian government banned Chinese apps like TikTok and Likee, the company launched Moj, a short video website. Moj has also been gaining traction among users, with an estimated 80 million monthly active users.
ShareChat has raised $828 million in eight funding rounds, the most recent of which brought in $502 million in its Series E round.
Gupshup, founded in 2004 by Beerud Sheth, is a conversational messaging network that serves businesses in a variety of industries, including banking, ecommerce, hospitality, and consumer goods. India accounts for over 80% of the company's revenue, followed by the United States and Latin America.
Kotak Mahindra Bank, IndusInd Bank, HDFC Bank, Ola, Zomato, and Flipkart are among its customers. The 17-year-old company has raised $150 million to date, with its Series E round closing in 2011.
Five Star Business Finance Ltd, a Chennai-headquartered non-banking finance company, has raised ₹1,700 crore ($234 million) from a consortium of global and Indian investment firms. The investment values the company at ₹10,300 crore ($1.4 billion).
The latest startup to become a Unicorn in 2021, Chargebee enables businesses to set up and manage their billing, subscription, revenue operations and compliance has become the newest firm to earn the much-coveted unicorn status.
Chargebee has raised $125 million in its Series G financing round led by Sapphire Ventures and existing investors Tiger Global and Insight Venture Partners. With the updated financing, the Startup is valued at $1.4 Billion.
Have a legal problem? Give us the burden! Register here and drop your request. You may feel free to contact us for any query on the subject. We at Caim Consultancy are always glad to serve you with meaningful and relevant information to help your business grow!
---