DPIIT Recognition for Startups: Benefits Up for Grabs
by Ananya Sahu
Posted on Thu, 03 September, 2020, 09:44 PM IST
---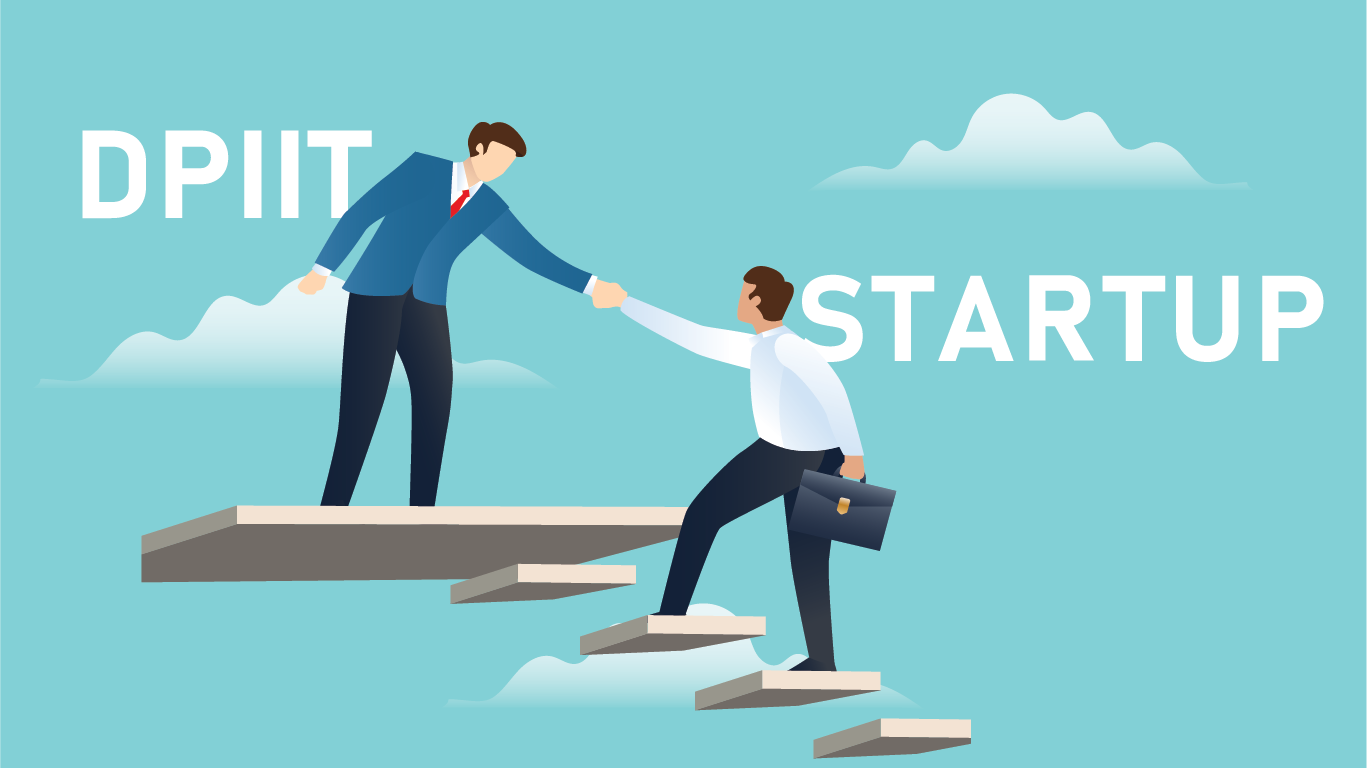 ---
Pursuing the thought of "What if your idea is not just an idea?" and the growing culture of start-ups, the Government of India worked extensively to boost the start-up eco-system. One of the key initiatives was the introduction of STARTUP INDIA, which is its flagship programmes deliberated to build an eco-system for a start-up to prosper.
Apart from the many efforts taken by the government under the Start-up India programme, the Start-up Action plan,2016 was proposed to address the substantial complications which would decelerate the growth of any start-up.
WHAT IS A STARTUP?
In order to benefit from this programme, the start-up must come under the circumference of the definition of Start-up provided as under:
(i) It has been incorporated/registered for not more than 10 years in any of the following forms:
A private limited company under the Companies Act, 2013 (including one person companies);
A partnership firm under the Partnership Act, 1932;
A Limited Liability Partnership (LLP) under the LLP Act, 2008.
(ii) Its turnover has not exceeded 100 crore rupees for any of the financial years since incorporation/registration.
(iii) It is working toward the innovation, development, or improvement of products or processes or services or it is a scalable business model with high potential for employment generation and wealth creation.
However, "an entity formed by splitting up or reconstruction of an existing business shall not be considered a 'start-up'. An entity shall also cease to be a start-up on completion of10 years from the date of its incorporation/registration or if its turnover for any previous year exceeds rupees 100 crores."
IS YOUR START-UP ELIGIBLE?
Under the Start-up India initiative, eligible start-ups can register themselves with DPIIT(Department for promotion of industry and internal trade), to avail tax benefits, simpler compliance, Legal support, fast-tracking patent examination etc.
For a "Start-up" to be considered eligible, the Start-up should
be supported by a recommendation (with regard to innovative nature of business), in a format specified by DIPP, from an Incubator established in a post-graduate college in India; or
be supported by an incubator which is funded (in relation to the project) from GoI as part of any specified scheme to promote innovation; or
be supported by a recommendation (with regard to innovative nature of business), in a format specified by DIPP, from an Incubator recognized by GoI; or be funded by an Incubation Fund/Angel Fund/ Private Equity Fund/ Accelerator/Angel Network duly registered with SEBI that endorses innovative nature of the business; or
be funded by GoI as part of any specified scheme to promote innovation; or
have a patent granted by the Indian Patent and Trademark Office in areas affiliated with the nature of business being promoted.
BENEFITS
EASING THE REGULATORY SYSTEM VIA SELF- CERTIFICATION:
To help the start-ups focus on their core business by lessening the burden of compliances on Start-ups w.r.t Environment and Labour laws. In most of the cases, the members do not understand the technicalities of laws and the related compliances and their inability to get acquainted with the complex procedures divert their time and mind from their core business. Recognition under DPIIT to some extent has addressed this issue by providing them with an option of self-certification in a total of 9 Labour and Environment Laws provided as under:
Labour Laws:
The Building and Other Constructions Workers' (Regulation of Employment & Conditions of Service) Act, 1996
The Inter-State Migrant Workmen (Regulation of Employment & Conditions of Service) Act, 1979
The Payment of Gratuity Act, 1972
The Contract Labour (Regulation and Abolition) Act, 1970
The Employees' Provident Funds and Miscellaneous Provisions Act, 1952
The Employees' State Insurance Act, 1948
Environment Laws:
The Water (Prevention & Control of Pollution) Act, 1974
The Water (Prevention & Control of Pollution) Cess (Amendment) Act, 2003
The Air (Prevention & Control of Pollution) Act, 1981
Such relaxations provide a more formative growth and a friendly eco-system to work in.
BACKING PROVIDED BY THE START-UP INDIA HUB:
For any start-up to grow fundraising and knowledge exchange is the key. With the idea of providing the companies with financing, feasibility testing, business structuring advisory, enhancement of marketing skills, technology commercialization and management evaluation the Hubs would be assisting them as a mentor in their journey from Job seekers to job creators. This will be done in collaboration with Government organization, Incubation centres and other private entities that are working towards the promotion of a better ecosystem for the start-ups to foster in and striking towards innovations.
TAX BENEFITS AND EXEMPTIONS:
In order to survive any start-up must be able to attract investment. Due to high risk involved investors hesitates to invest in such companies. To promote investment in the business of start-ups it is imperative for the investors to get incentivised. In furtherance of this, all the investors investing in funds recognised by the government are exempted to pay taxes on capital gains arising out of such investments. In addition to this to promote the growth the start-ups, provide them with a level playing field and to help them to compete with the already established enterprises under section 80IAC they are also exempted to pay taxes on the annual profit earned for any three consecutive financial years out of the first 10 years after its incorporation. Apart from this if the Aggregate amount of paid-up share capital and share premium of the Start-up after the proposed issue of a share, if any, does not exceed INR 25 Crone. The start-ups are exempted from taxes levied under Section 56 of the Income Tax Act.
ASSISTANCE FOR PATENT FILINGS AT LOW COSTS:
For any start-up to survive in this competitive environment Innovation plays a major role. Start-ups need to protect their ideas which are their USP for facing the existing competition. Recognition as a start-up under DPIIT helps them protect their IPRs. The plan for Start-up Intellectual Property Protection (SIPP) will encourage the filing of Patents, Trademarks and Designs by Start-ups. Different measures have been taken in this reference such as:
Fast-tracking of Start-up patent applications
Government to bear facilitation cost
Rebate on the filing of applications
EASIER WINDING UP OF THE START-UPS:
Irrespective of the substantial support a lot of Start-up fails to succeed given the high risk involved, unstable finances and much other reason. In the event of failure allocation of capital with respect to the creditors and the assets is a critical task which discourages the startup aspirants. For this under Insolvency bankruptcy Code liquidation within 90 days is provided for the start-ups. This provides a fast exit to the start-ups with less complication involved.
For the purpose of achieving the aim of creating a dynamic ecosystem part from the above-mentioned benefits, the registered start-ups are also subject to other perks such as related to funding, public procurement norms such as start-ups will get an opportunity to list the product on Government e-Marketplace. They are also exempted from submitting earnest money etc. The Government of India is taking numerous steps for uplifting the status of Start-ups in our country. All such initiatives are of no good if it doesn't reach the end of start-ups. It is important that emerging businesses are aware of them and benefits itself to the optimum level because what if your Idea is not just an Idea?
Caim Consulting provides pro bono legal consultancy services to the start-ups. Our services aim to lighten the burden of coping up with the legal procedures and other technicalities. For any further query regarding the registration process contact us.
---